The Benefits of Adding a Concrete Pool during Your Home Build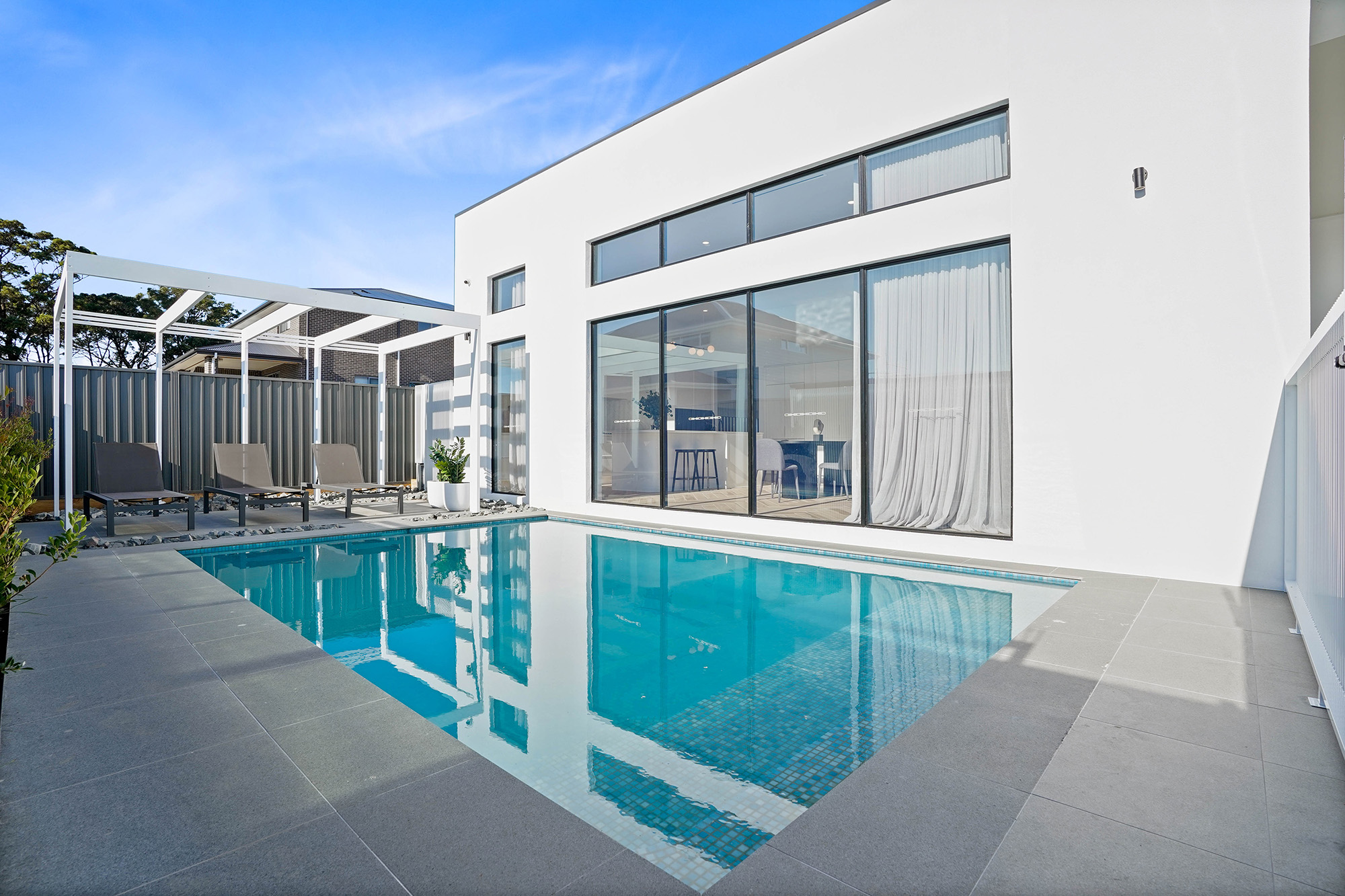 Building your dream home involves careful planning and consideration of every aspect that contributes to a perfect living space. One element that often enhances the overall experience is the addition of a concrete pool to the backyard. By incorporating a pool into your home build, you not only gain numerous advantages but also ensure a seamless and efficient construction process.
When you choose to build with King Homes, we specialise in custom concrete pools designed to suit your specific block of land and lifestyle. In this article, we explore the benefits of adding a concrete pool during your home build.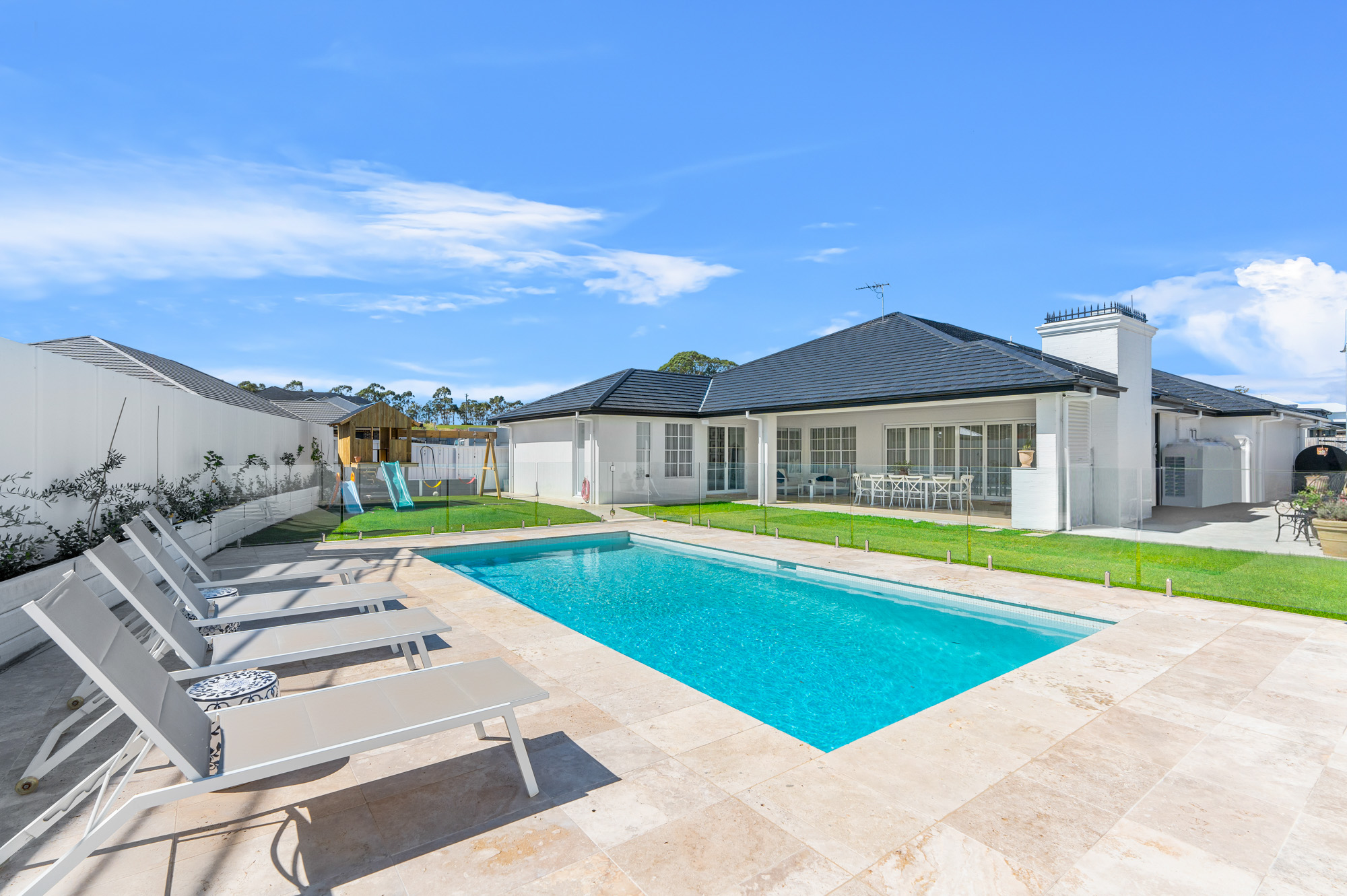 Custom King pool built for our clients

Better Access and Seamless Integration:
By opting to build a pool during your home construction, you have the advantage of enhanced accessibility. Our construction team can efficiently integrate the pool into your overall home design, utilising the existing machinery and resources. This seamless integration ensures a harmonious transition between your house and the pool, creating a unified and visually appealing outdoor space.
Dealing with Dirt and Construction:
Home construction projects often involve excavation, dirt, and construction debris. Building a pool simultaneously allows for effective management of these aspects. The King Homes construction team can efficiently handle the dirt and debris during the home build, eliminating the need for separate clean-up processes. This saves time, reduces inconvenience, and ensures a cleaner and more organised site.
Enjoy Your Dream Pool Sooner:
Why wait to fulfil your dream of having a pool in your backyard? Building a pool during your home construction means you can start enjoying your personal oasis as soon as you move in. No need to endure the hassle and disruption of post-construction pool installations. By building a King pool during your home build, you can maximise your summer days and keep your kids entertained right from the start.
Cost Savings:
Building a pool during your home construction can result in significant cost savings. By leveraging better access and integration, the overall construction costs can be reduced. Additionally, engineering fees associated with incorporating the pool into the home design can be optimized. This financial advantage allows you to invest your savings into additional amenities or home improvements, enhancing your overall living experience.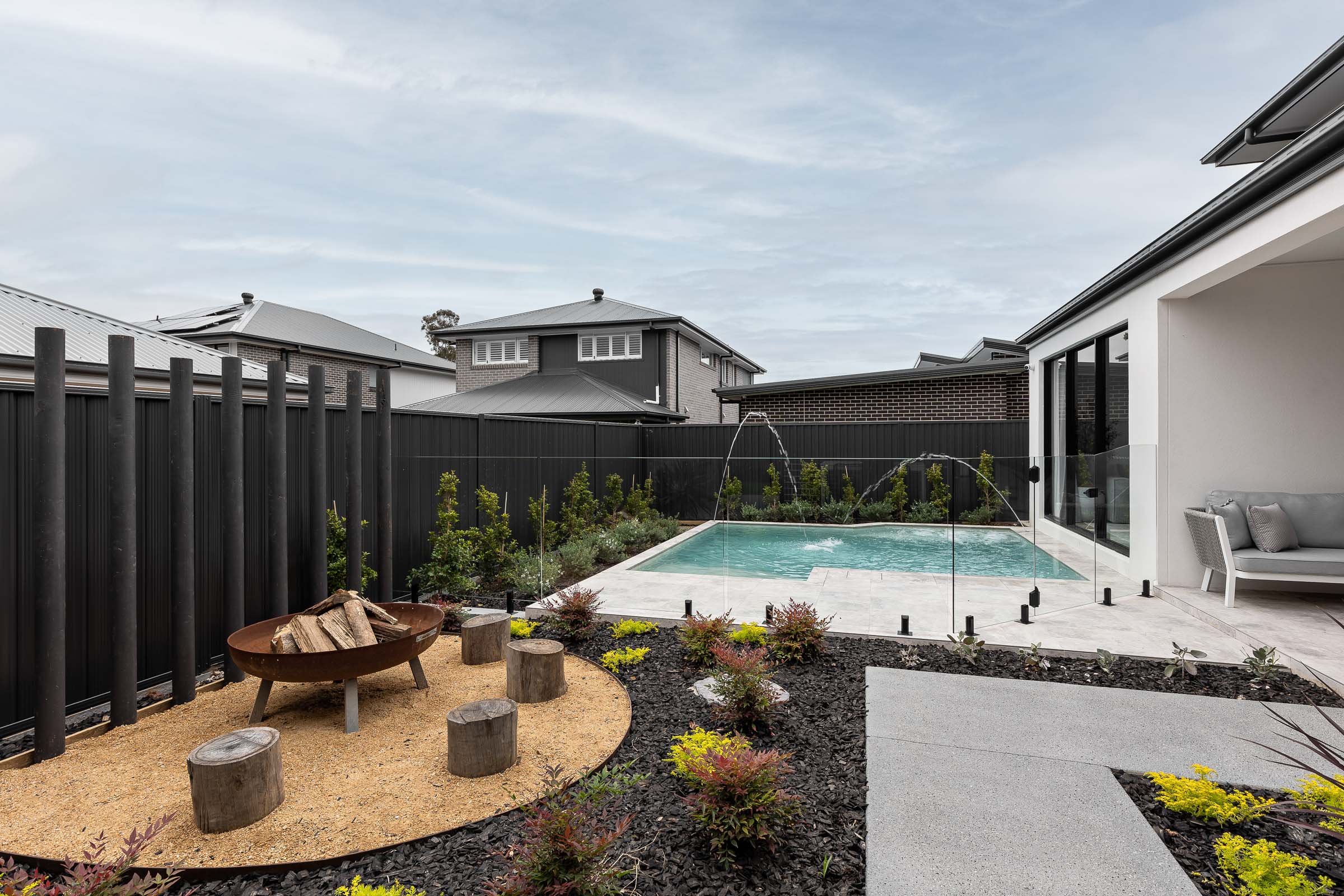 Standard King pool on display at HomeWorld Leppington
The Step-by-Step Process:
We Start on Your Empty Block of Land:
Our team initiates the pool construction process right from the beginning when your block of land is empty. This ensures a coordinated and efficient workflow, avoiding any complications or delays.
We Finalise Your House and Pool Plans:
Our expert team collaborates with you to finalize the plans for both your house and the pool. This comprehensive approach ensures that the pool design seamlessly complements your home and your home is engineered to provide support and stability.
Excavation and Pool Preparation before Slab:
Once the plans are finalised, our team proceeds with excavation and pool preparation before the home's concrete slab is poured. We are one of the only builder's that actually builds pools that are completely managed in-house by our team. This strategic sequencing allows for optimal construction flow and efficient use of resources.
Your New Home Commences Construction:
While the pool preparation is underway, your new home construction commences simultaneously. Our dedicated team ensures that both projects progress smoothly, minimising disruptions and ensuring timely completion.
Your New Home is Built & Pool is Finished:
Upon completion of your new home's construction, our team puts the finishing touches on your pool, ensuring it is ready for you to dive into. The hand-in-hand delivery of your home and pool ensures a seamless transition into your dream living space.
Adding a concrete pool during your home build offers numerous benefits, ranging from better access and integration to cost savings and quicker enjoyment of your dream pool.
If you have any questions, our team would love to chat about your build ideas. Get in touch with our team