Building with King Homes NSW
At King Homes NSW, we believe in using only the best building materials and products available in the market. We work with reputable suppliers and brands to ensure that your home is of a superior quality. For example, we only use quality bricks from both PGH and Austral which are known for their durability and strength, and Talostone benchtops which are a popular choice for durability.
We also take great care in the construction process, regularly communicating with you to ensure you are informed and feel confident throughout the build. Our team of experienced professionals and tradespeople are dedicated to delivering your dream home to your satisfaction.
A few of the things which we do differently are:
You can choose one of our standard floorplans crafted by our experienced Drafting team. Or we can work together to design a completely one-of-a-kind custom home.
We reduce the risk of movement in the slab of your home by always conducting a soil test prior to any engineering to ensure we have full understanding of your land and pour a correctly engineered slab.
Your home will be handed over move-in ready with our competitive standard inclusions. Your home will feature 2.7m ceilings to the ground floor, Talostone benchtops, 3 coat paint system, a driveway, plus so much more.
In addition, we provide a 25-year structural guarantee for your peace of mind. This guarantee assures you that your home is built to last and withstand the test of time.
At King Homes NSW, we take pride in exceeding our clients' expectations and delivering homes that are of exceptional quality. We invite you to experience the King Homes difference.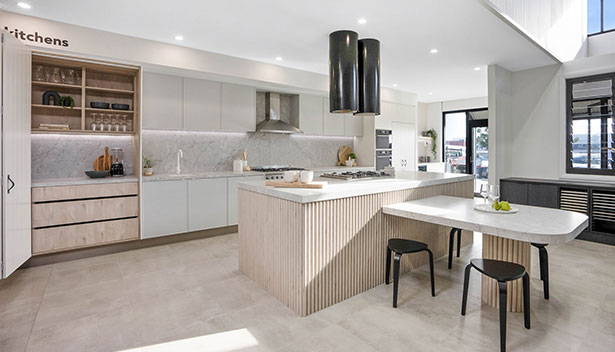 Studio King Selections Centre
Our valued clients complete their internal selections appointment at our Studio King Selections Centre with one of our resident Interior Designers. At Studio King, we showcase hundreds of products and finishes from Australia's leading suppliers.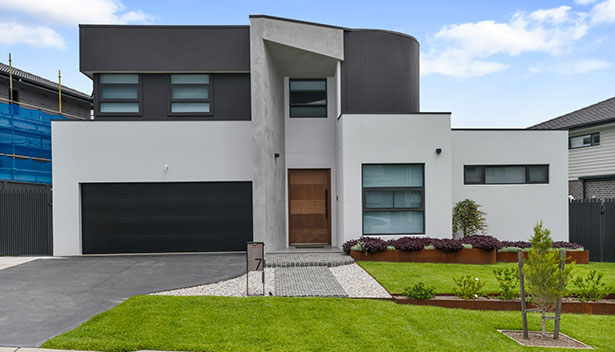 Crafted by King
BYO plans or let's design a brand new custom home together. If you are looking to build a truly custom home, then we would love to work together to design and build your one of a kind new home. We also accept client supplied plans.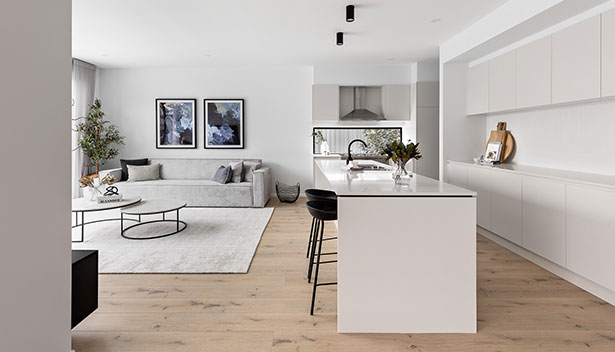 Where we build homes
King Homes NSW constructs high-quality homes across Sydney and surrounding areas, including Ryde, Cronulla, the Hills Shire, and Camden. Our services include building on new blocks of land and existing sites for knock down rebuild projects.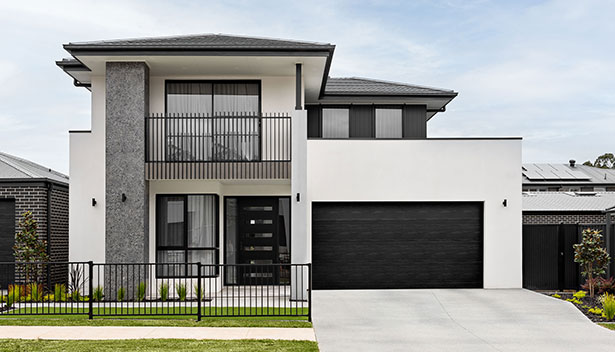 Display Homes
Our display homes are a great source of inspiration and are conveniently located in HomeWorld Leppington as well as HomeWorld Box Hill. Visit our display homes to view our range of finishes and experience the King Homes difference.