When you build with King Homes NSW, you can add a pool to your new home build to create the ultimate backyard.
Along with our new home builds, we also offer our customers the opportunity to build a brand new pool on their block of land. We are one of the only builders in NSW that also builds pools, and you'll have peace of mind knowing that we manage the entire pool build ourselves.
Building a pool during your home construction means we'll have better access to build the pool and be able to deal with any dirt during the home build. One of the largest costs when building a pool is the dirt removal which is all sorted during the build.
We will also make sure your home has been engineered to support a pool during the design phase. Often if you go to build a pool after handover, you may find you're restricted with size and placement due to the home location.  
We choose to build only concrete pools which allows us to build a custom pool suited to each backyard. We take into consideration your land, budget and lifestyle to design a pool with custom depths, size and steps.
There is no need to wait until after you are in your new home to realise your dream is not complete without that pool in the backyard for the summer days or just to keep the kids entertained. Build a King pool during your home build.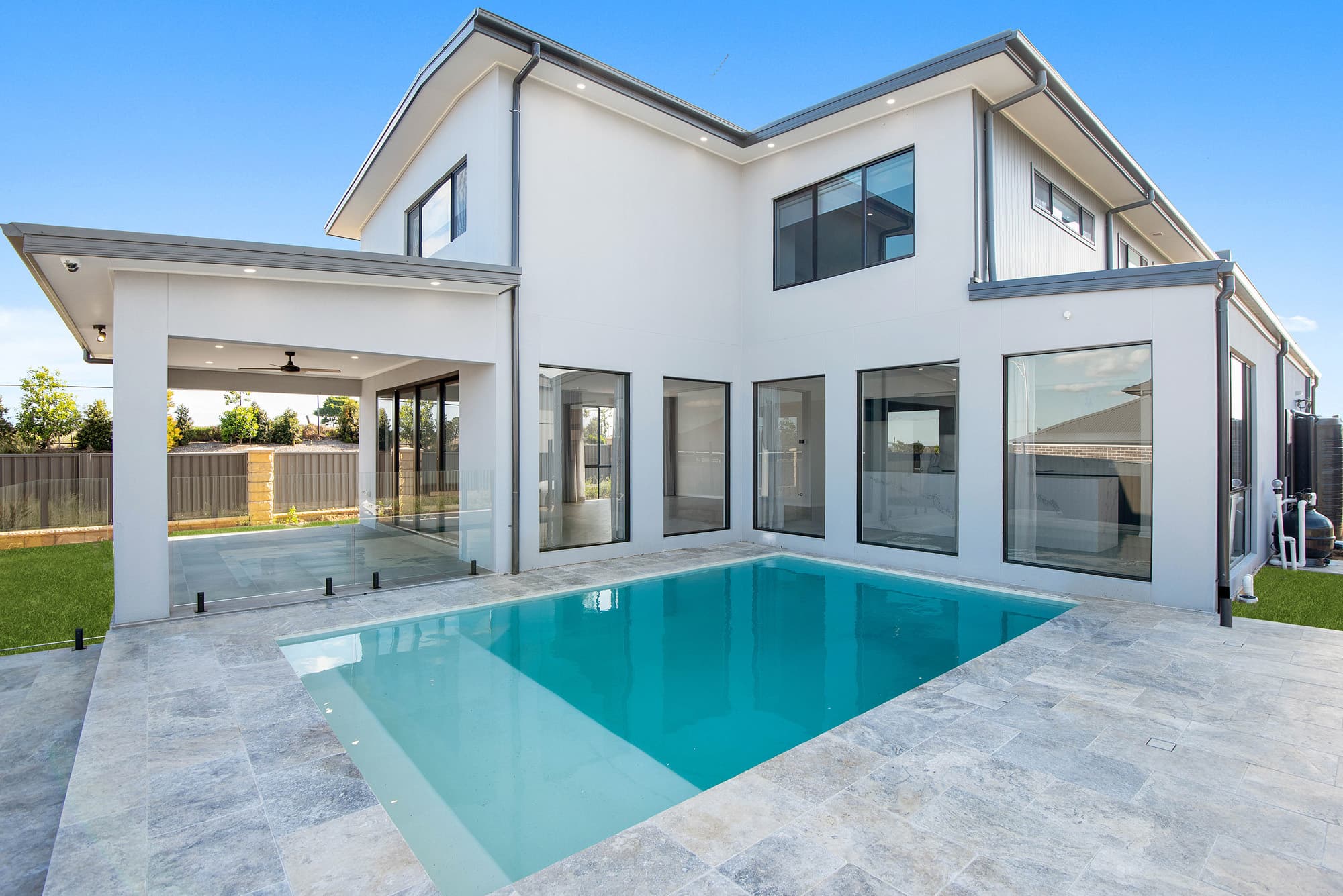 When you build a new home with King Homes NSW, you can add a pool to your new home build to create the ultimate backyard for $49,990 for an up to 21m² size pool.
This includes:
Custom concrete pool
Engineers specifications and drafting
CDC Council fees
Depth from 1m-1.8m
3 x internal entry steps
Excavation using standard 5t machine with access 2.5m wide and 2.5m high
S12 steel bar reinforced concrete shell with 300mm centres
Up to 300mm standard coping to pool
White pool acrylic render finish interior
Supply and fit pool pump & filter on pre-cast concrete slab
Skimmer box and 2 return lines for water flow return system
Cartridge filter
Handover kit for your new pool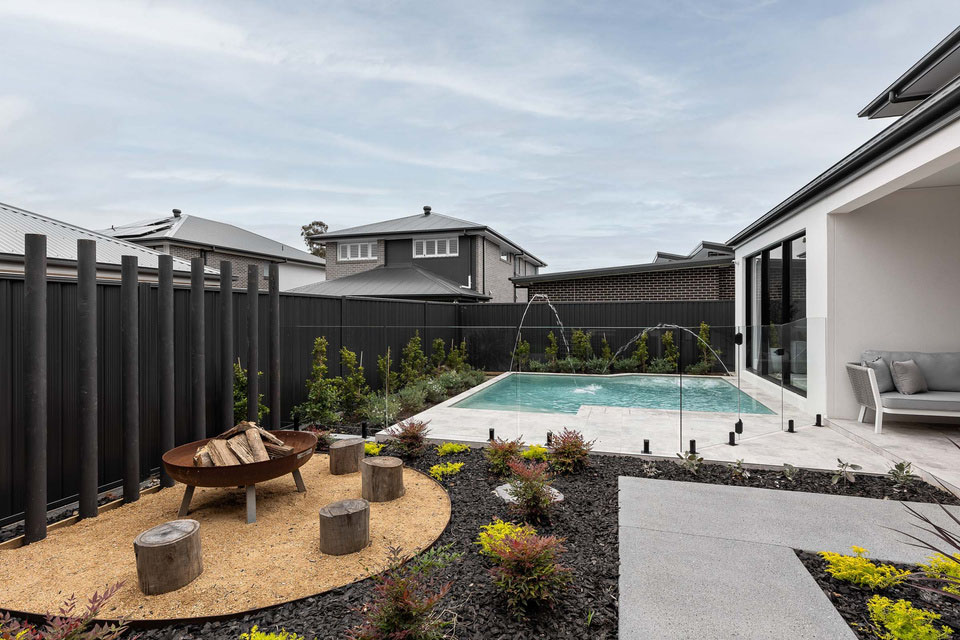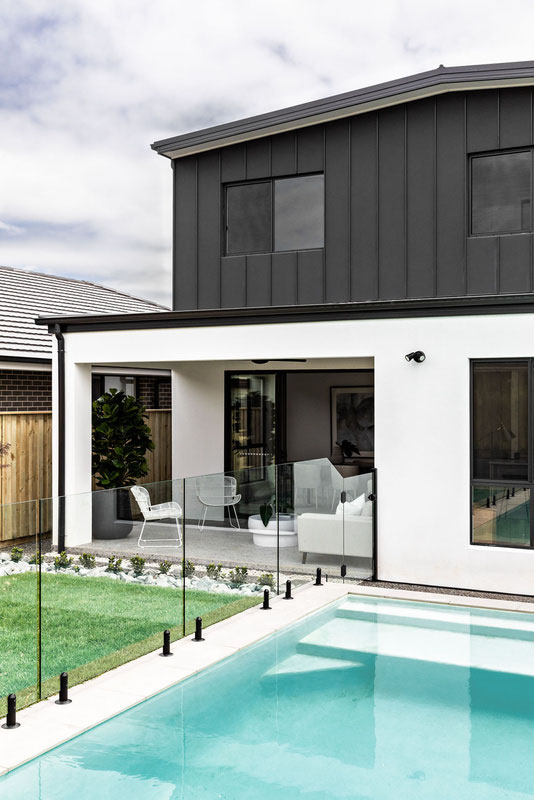 Popular asked questions
Can you add a pool to my new home build?
Yes. We build pools alongside our new home builds. We build concrete pools which are custom and more flexible to suit both your home and land conditions.
Does a pool add value to your home in Sydney?
Having a pool in your Sydney home undeniably adds value. It serves as an exceptional and captivating feature that appeals to prospective buyers. Apart from the increased value, pools offer numerous advantages.
A pool provides a tranquil spot for you and your loved ones to unwind and enjoy the sunshine. Pools also promote a healthy and active lifestyle while effectively cooling down your home during hot summer months. And don't forget, it also keeps the kids entertained!
How much does a pool cost?
When you build a home with King Homes NSW, you can add a pool to your new home build to create the ultimate backyard with an up to 21m2 size pool from $49,990.