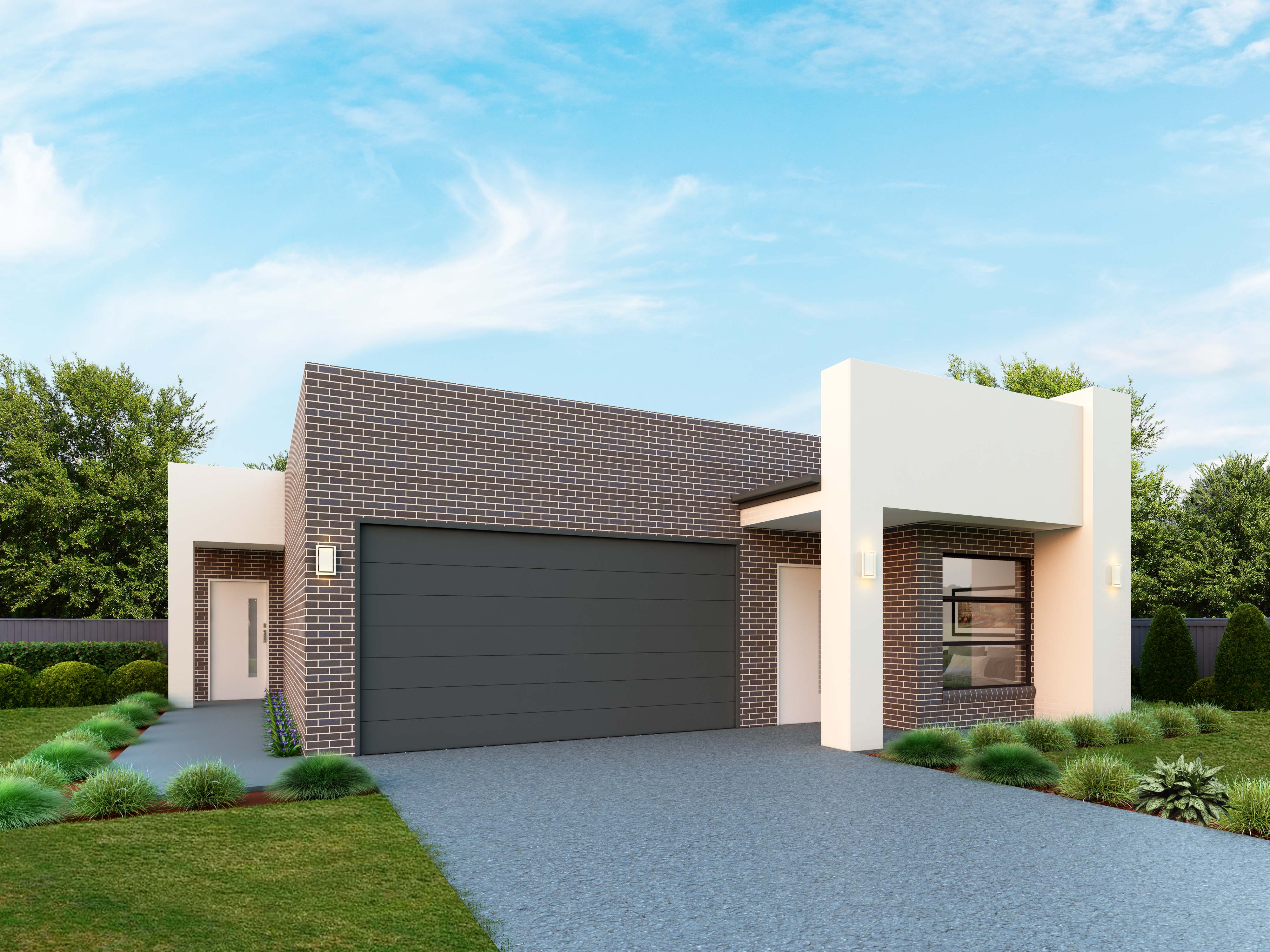 Our House & Granny Flat designs
King Homes NSW offers flexible dual occupancy home designs including house and granny flat homes. Our popular Gemini house and granny flat design incorporates a granny flat to the main residence, so you make the most of your block of land.
We understand that families and lifestyles are evolving so sometimes you need that extra residence. Our smart yet affordable designs provide dual residences on one single block of land, allowing those near and dear to you to be close by without compromising on your own privacy.
A King Homes NSW granny flat is a fully contained, comfortable and modern living option which can also help increase your property value. When you build with us, we can work with you to design and build a granny flat to suit your lifestyle, budget and requirements.
A house and granny flat option is a great option for so many reasons. You can use the extra residence as the place for the in-laws to call home or perhaps your older children trying to get a foot into the property market and want to live at home that little while longer. Or some of our clients even consider renting it out as another income to help pay off the mortgage.
We build our granny flats along with your new King home, and a granny flat must be added at the time of the new home sale.
Chat to our King Homes team today!
Popular asked questions
A granny flat is a small, self-contained dwelling that can be attached to the side or rear of a house. Granny flats generally provide additional accommodation for parents, adult children, or relatives. They can also be rented out to tenants.
Granny flats are becoming increasingly popular in Australia as a way of increasing the amount of affordable housing stock available in major cities.
Does a granny flat add value?
Yes, a granny flat can add value to a property. The amount of value it adds depends on the market and other factors, but generally, adding a granny flat can increase the value of a property.
There are several reasons for this. First, granny flats are in high demand. There's always a need for more affordable housing, and granny flats offer an affordable option for people who want to live close to their families.
Second, granny flats are versatile. They can be used as additional living space or as rental properties. This makes them appealing to buyers and investors alike.
Finally, building a granny flat is often less expensive than renovating or expanding an existing property.
How much value does a granny flat add?
A granny flat can add value to a property. In some cases, it can be worth almost as much as the main house on the property.
A few things to consider when determining how much value a granny flat will add to a property. The size and location of the granny flat are two important factors. Other things that can affect the value include the quality of the construction and any special features.
Overall, granny flats tend to add anywhere from 5% to 20% more value to a property. If you're looking to sell in the near future, adding a granny flat is an excellent way to increase your profits.
Can I build a granny flat on my property?
Yes, in Sydney, you can build a granny flat on your property. A granny flat is a self-contained dwelling separate from the main house on a property. They can be used for various purposes, such as accommodating elderly relatives, providing short-term accommodation for guests or students, or as a home office.
In Sydney, certain restrictions apply to the size and location of granny flats. You will need to check with your local council to find specific regulations for your area. Generally, granny flats must be at most 60 square metres in size and not be located within 10 metres of the property's boundary.
Are granny flats a good investment?
Yes, granny flats can be a good investment. They provide extra rental income and can also be used as a home office, guest suite, or mother-in-law suite. Additionally, they can increase the value of your property if you ever sell.
If you're thinking about building a granny flat, be sure to consult with a qualified contractor to get an accurate estimate of the cost and timeline. Also, make sure you are aware of any zoning restrictions in your area that may impact your ability to build a granny flat.
Can a granny flat be attached to a house?
Yes, you can attach a granny flat to a house in Sydney. A granny flat is an attached structure used as additional living space for a family member, such as a grandparent or parent. The granny flat can be used for residential or commercial purposes.
To attach a granny flat to a house in Sydney, you will need to obtain planning approval from your local council. The council will review your plans and may impose conditions on the use of the granny flat, such as restricting its use to family members only. You will also need to comply with the relevant building codes and standards.