How to Choose a Narrow Home Design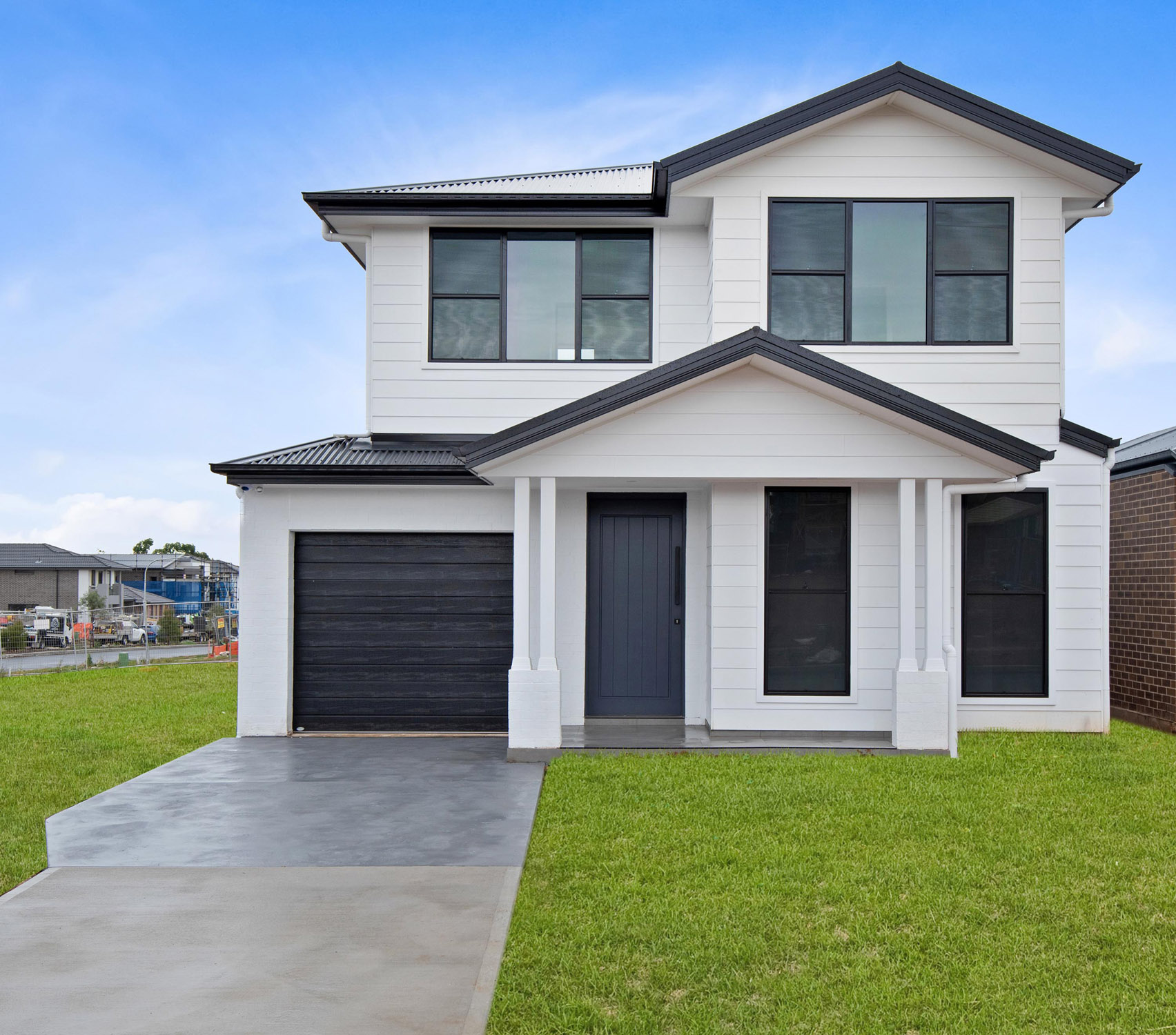 [et_pb_section fb_built="1" admin_label="section" _builder_version="3.22"][et_pb_row admin_label="row" _builder_version="3.25" background_size="initial" background_position="top_left" background_repeat="repeat"][et_pb_column type="4_4" _builder_version="3.25" custom_padding="|||" custom_padding__hover="|||"][et_pb_text admin_label="Text" _builder_version="3.27.4" background_size="initial" background_position="top_left" background_repeat="repeat"]Choosing a design for your home on a narrow lot can be complicated as many factors will play into which house style or architectural style is the perfect fit for your lot's size and shape, along with what will obtain approval from your developer or local council.
Key elements to consider when building on a narrow lot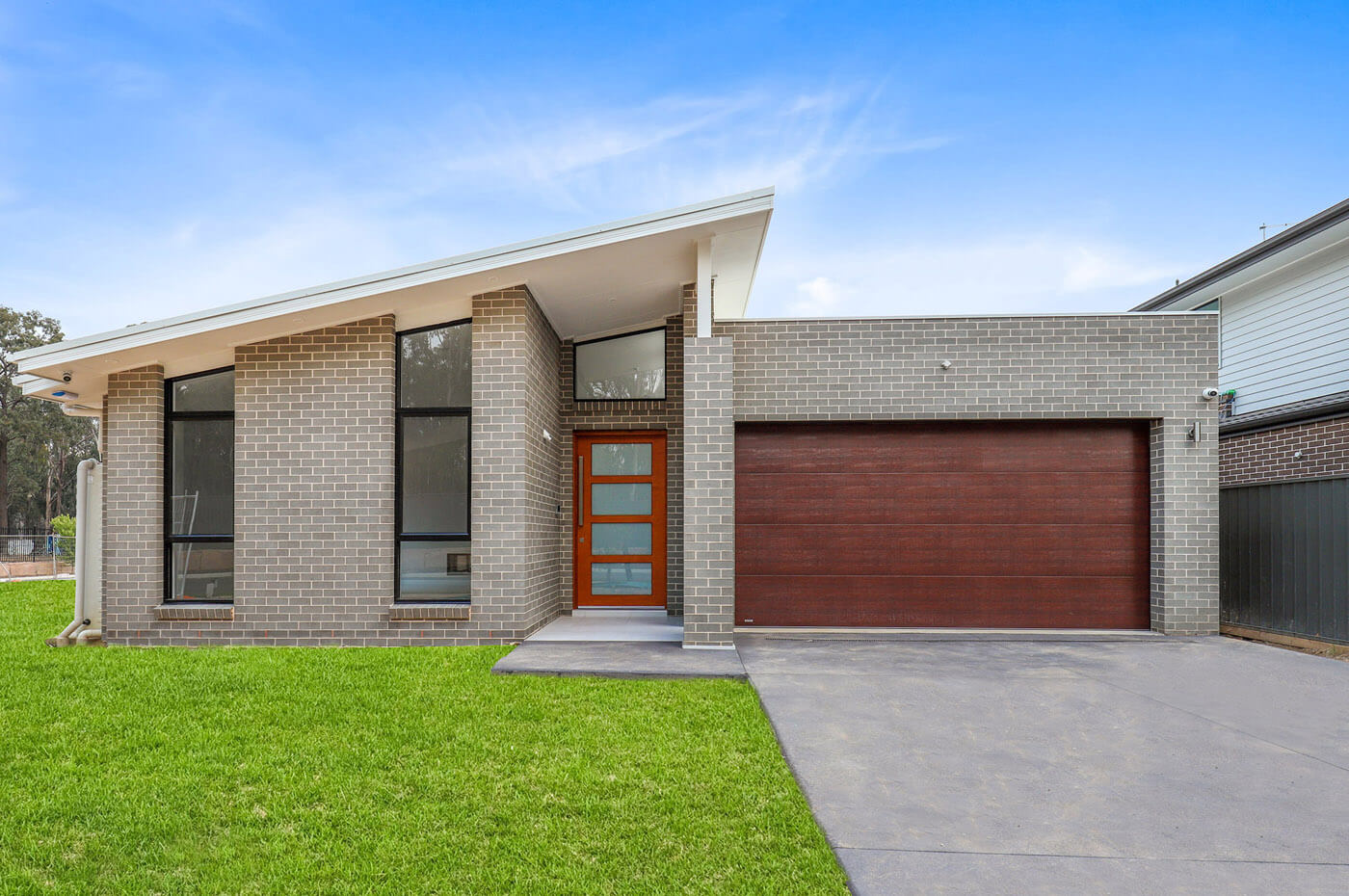 Size of the lot:
Your block of land will be a determining factor on what you're able to achieve and build. Keep this in mind when buying your block of land and you will need to know any restrictions or challenges your land may have. This might be a slope, sewer position, easements etc.
Desired size and number of bedrooms & bathrooms
When building or buying a home on a narrow plot, size and the number of bedrooms and bathrooms are key elements to consider. It is important to be realistic about how much space a property can give you and how many rooms you need to support your desired lifestyle.
Square metres you are willing to work with
Square metres is important, and you must have realistic expectations of available space. Every square metre counts regarding narrow house designs, so be sure to get your measurements right and research potential solutions for utilising the limited space effectively.
Restrictions imposed by your LGA or developer
It is necessary to understand any local building regulations that limit land availability, what types of materials are allowed to be used within your estate, and other similar constraints. Be sure to review all relevant guidelines established by the LGA and developer before making any financial decisions regarding purchasing land or house construction. Restrictions may vary based on your specific location, so it is essential to thoroughly research before building a narrow-lot home.
Narrow Lot Building Tips
Narrow lots can be challenging, but the land is more affordable in this market, given Sydney house prices. If you're one of the many people who have purchased a narrow lot block of land and you've already got your plans done, we suggest reading through the following list of factors that make building on a narrow lot advantageous:
Maximise your space with open-plan home designs
With a narrow lot, you must maximise space which means the layout is incredibly important. You'll need to create a feeling of open space while working within the size restrictions. One way to do this is to ensure you have an open plan in the back area of the home, which seamlessly opens up to the alfresco. This way, you have additional space for entertaining.
Get natural light into your home.
Getting in sufficient natural light will also be necessary. Consider the size of your windows and, given the budget and council, make windows larger. Also, consider adding skylights to bring natural light into areas such as a bathroom or walk-in robe.
Making the most out of narrow lots with more space in every direction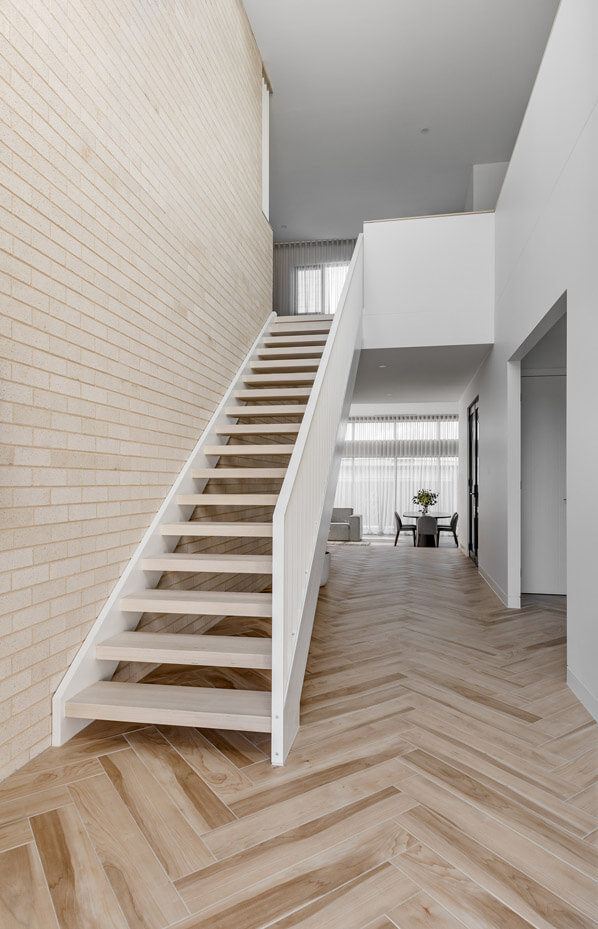 No doubt that the size of your home can be increased by adding a second storey, which is possible on narrow lots because there's more room to build up instead of taking up valuable space with long hallways. Why consider building up if you are looking for even more space in your new home? With the right design, plan and builder, a double storey will make the most out of your block of land.
Storage spaces will keep you organised.
Storage will be imperative to consider adding a storage nook outside the internal garage entry as a perfect drop zone. Increase the size of linen closets to have extra space for storage.
Budget for a high-end backyard plan
Consider landscaping budget for after handover. With a smaller yard, you may opt for a high-end landscaping plan to ensure your backyard reaches its full potential.
If you already know that you want to build on a narrow lot or if you already have a design in mind, we encourage you to visit our display homes and chat with our team about the potential of your land.
[/et_pb_text][/et_pb_column][/et_pb_row][/et_pb_section]