How to pick the right Swimming Pool for your home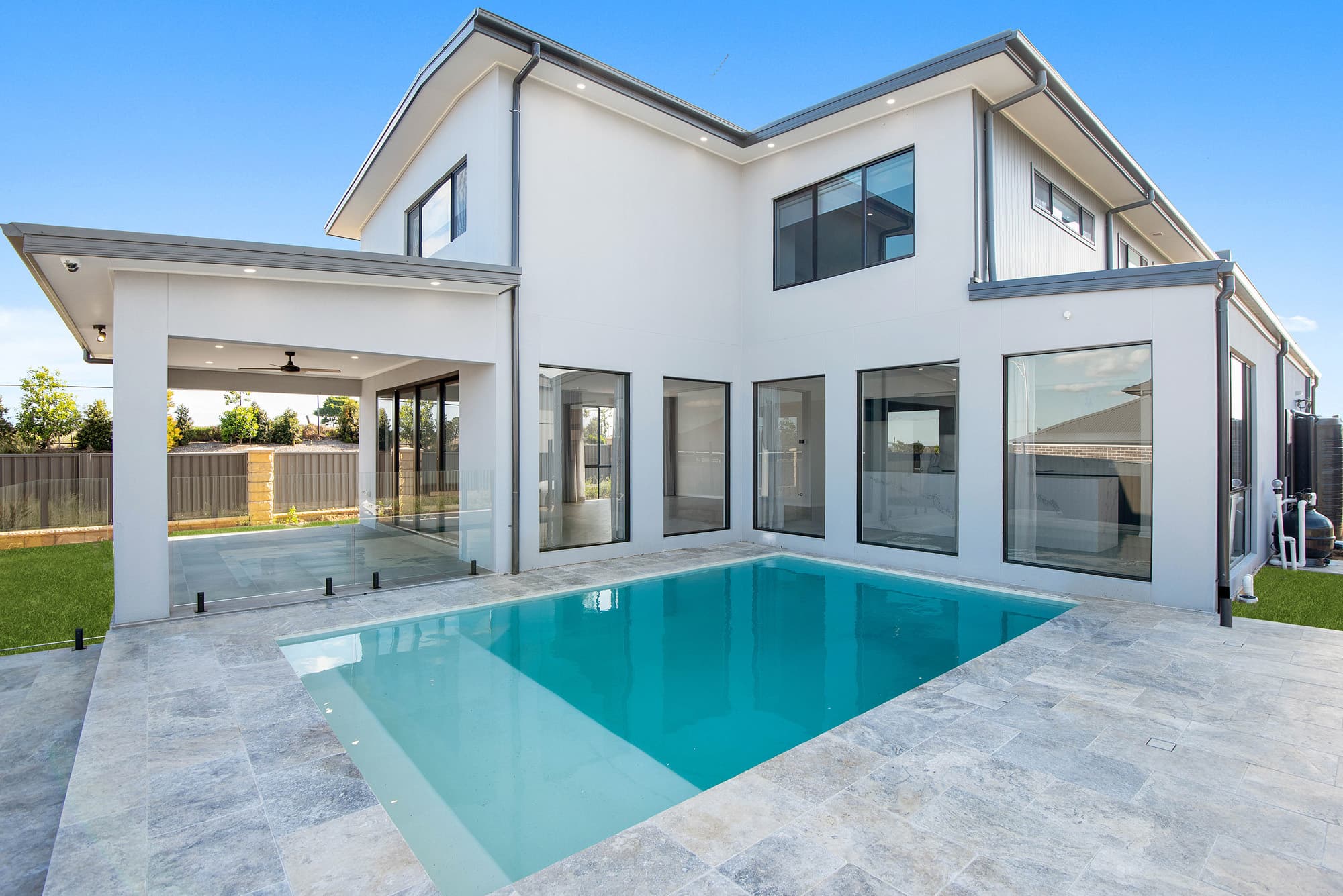 Swimming pools are a great addition to any home especially in the summer months. But do you know what size swimming pool is right for your home? Do you know the best type of pool to buy to suit your family? Or do you still get confused and ask yourself these questions all the time?
If you answered yes to any of these questions, then this article is right for you. Here's a quick guide on how to pick the right swimming pool for your home.
What is your budget for the Swimming Pool?
A swimming pool is an excellent addition to your home especially in the summer time. And often, adding a swimming pool to your block of land can increase the overall value of the property.
However, pools require an investment, and you must plan before you put up a substantial amount of money. Today, many swimming today boast beauty, luxury, modern design, and innovative features – all at prices that could make anyone swoon! But would you know what makes all these swimming pools different from each other? What swimming pool meets the requirements of your family?
You also need to know what it will cost you to heat and maintain your swimming pool throughout its lifetime.
What is a good size for a home Swimming Pool?
The size of a home swimming pool is one of the most important factors to consider when buying a new home. The ideal pool size depends on several factors, including how many people will be using it, the size of your yard, the proximity to the home and how often you plan to use it.
Typical sizes include 9m x 4m, 8m x 4m, 7m x 4m, and 6m x 3m. Depth is usually around 1.5-1.7 metres, with a deep end and a shallow end. Many people prefer rectangular pools as they provide the maximum amount of swimming space for the area.
King Homes NSW builds custom concrete pools so both the shape and depths can be adjusted to suit your block of land and home.
Examine your surroundings while choosing swimming pool for home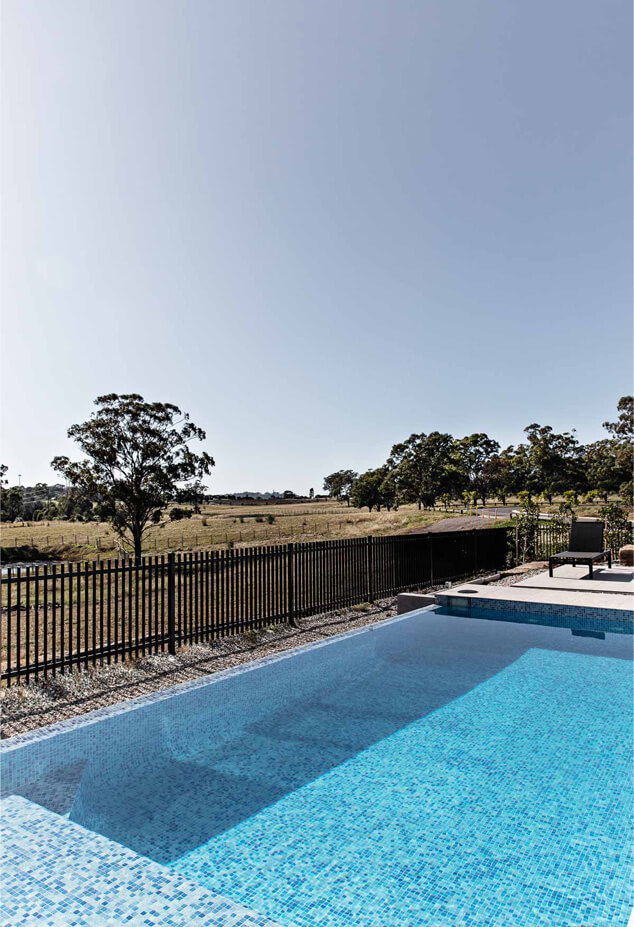 It is important to examine the surroundings of the potential swimming pools before making a final decision. If the swimming pool is going to be placed in a backyard, make sure that the yard is large enough to accommodate the swimming pool and all of the accessories that come with it. It is also important to make sure that the backyard has enough sunlight.
Your home should also be engineered to support the pool if you have a smaller block of land. You will also want good access to the pool and have it in close proximity to the main entertaining areas.
What kind of maintenance is required for the swimming pool
Cleaning your pool
If you have a swimming pool, you will need to clean it regularly, much as you would do for your home's plumbing. A pool cover can help reduce the amount of maintenance required; however, it is important to check up on your swimming pool at least once a week. Most swimming pools require some form of cleaning chemical, which should be added according to advice based on your water PH level.
Balancing the water chemistry
Balancing the water chemistry is a must for swimming pools. But aside from that, beneficial for one's health. It provides exercise without swimming pools may need to be lined and resurfaced as the years pass by.
Manage water level
Managing water levels should also be considered as swimming pools maintenance. Water levels could easily change during the swimming pools opening and closing process. Swimming pool owners should always check their swimming pool's water level to ensure that they won't experience any problems.
Check filter and pump
Check filter and pump function regularly, skimming the pool to remove leaves, twigs, and debris. Make sure that all equipment is working correctly before swimming in the swimming pool. Use up–to–date swimming pool manuals.
Why choose us
Swimming pools are a great way to add value to your home and have a backyard perfect for summer.
If you're thinking about how to choose the perfect pool for your home, you've come to the right place. As a quality home builder, we are also licensed to construct pools alongside our new home builds.
You can contact us for further queries about your dream pool and construction process or view our pools at our display home locations.
Additional Read: 10 questions to ask before you build your new Pool.