Thinking about a Knockdown Rebuild? Check out our Checklist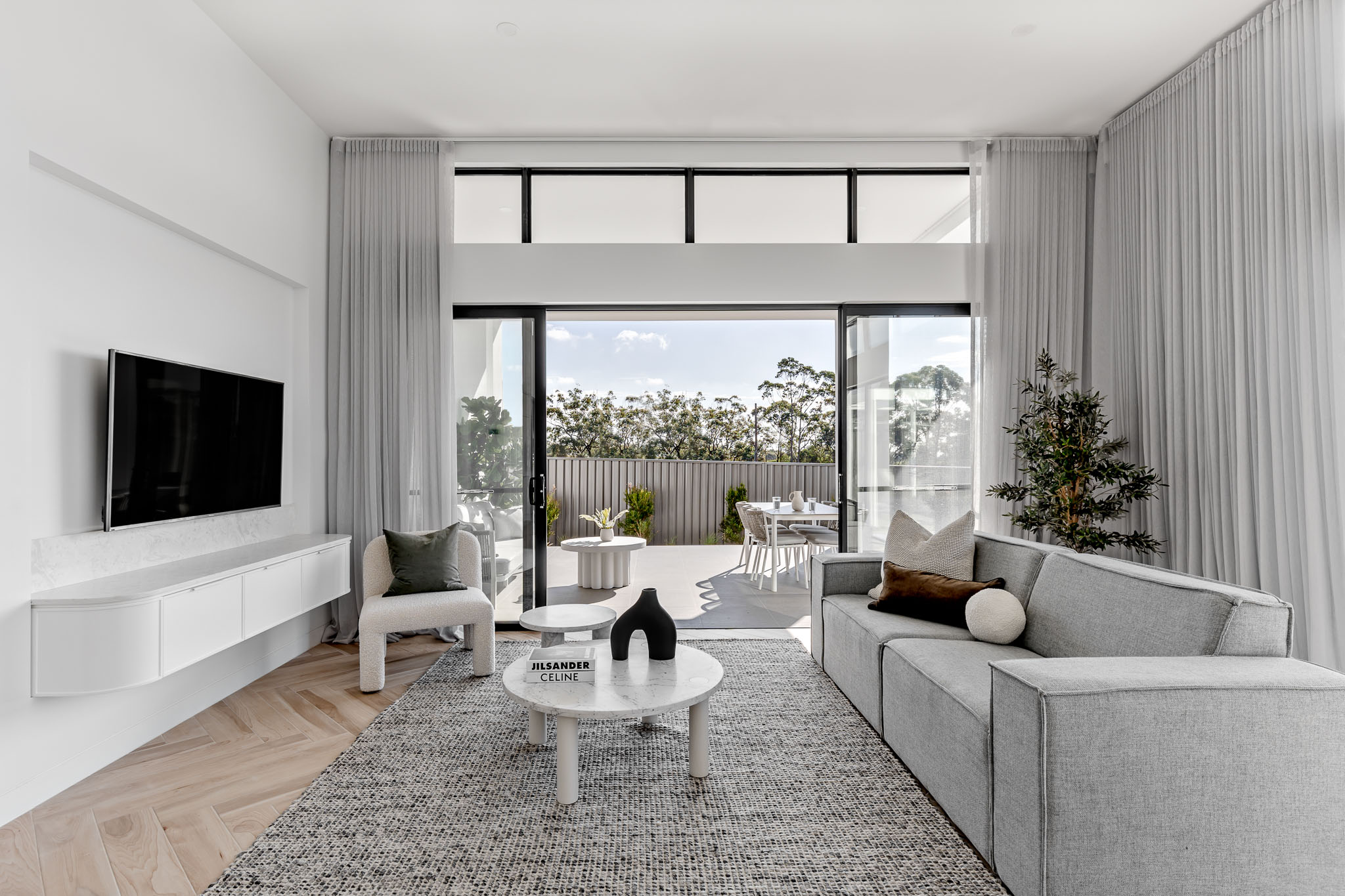 At King Homes NSW, we believe that building a new home should be an exciting experience, and we understand that homeowners often cherish their current neighbourhood and community. That's why we offer you knockdown rebuilds in most areas across Sydney. By demolishing your existing property and constructing your dream home on the same land, you can enjoy all the benefits of a brand-new home without the stress of leaving your loved area.
Let us take you through the exciting journey of a knockdown rebuild with our checklist.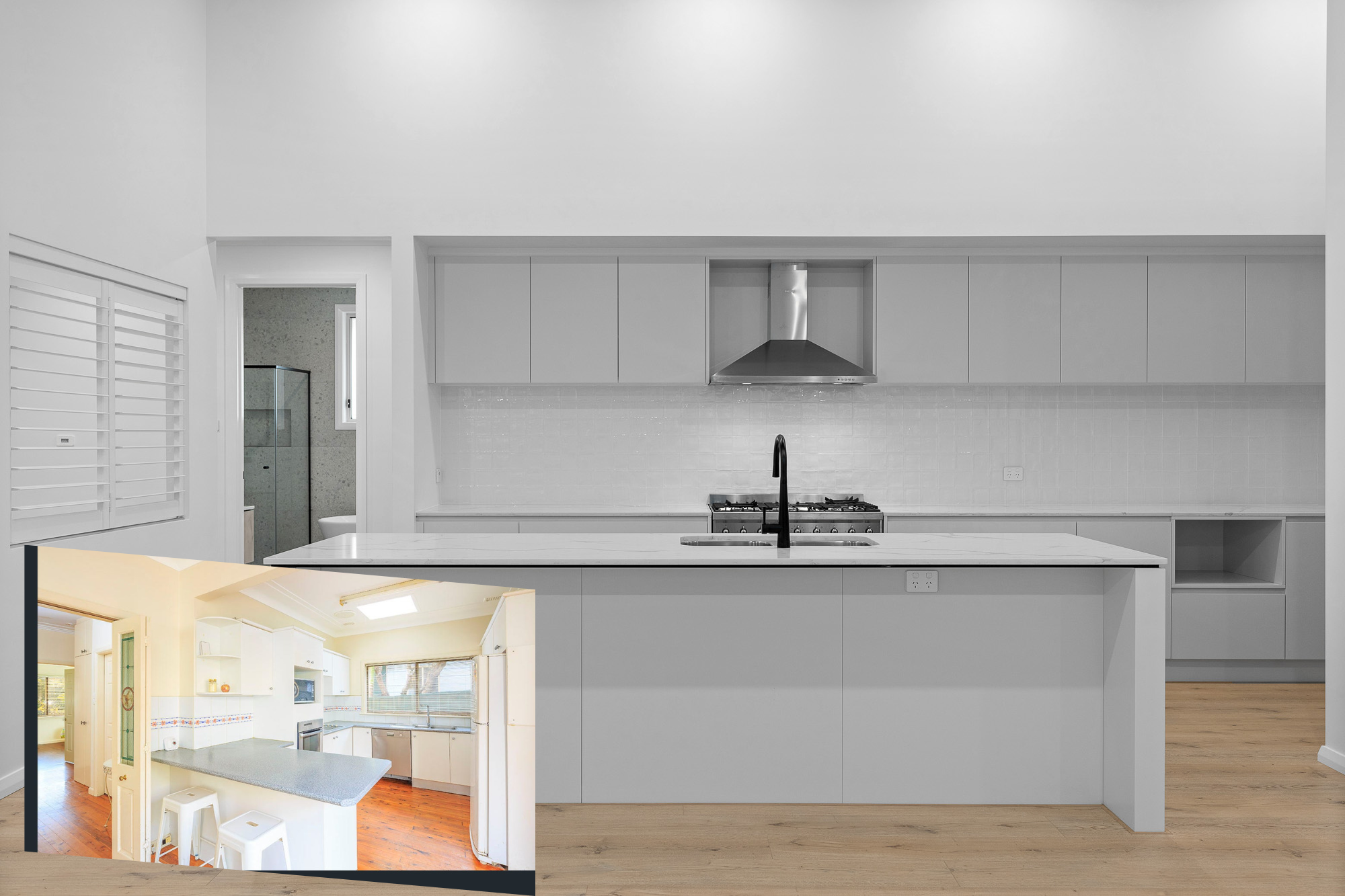 A knockdown rebuild we completed in the Sutherland Shire
Step 1: Evaluate Your Needs
Your dream home starts with understanding your desires. Take a closer look at your current home and identify the aspects you'd like to improve or change. From size and layout to functionality and design preferences, this self-reflection will help us create a clear vision for your new home together.
Step 2: Understand your budget before starting your Builder search
Determining your budget and financing options are critical aspects of a successful knockdown rebuild. Our top recommendation would be to determine your budget before starting your search for a Builder. This will help you narrow down your options and be able to really compare value between Builders. Count on our support as we help you ensure your budget aligns with your dream home.
Step 3: Visit display homes and consult with Our Knockdown Rebuild Experts –
Its exciting to browse for a new home design. We have display home locations across Sydney and we welcome you to visit one of our display homes. We have a team of specialists who excel in knockdown rebuild projects. Rely on their expertise to gain valuable insights into the feasibility of your plans, local regulations, and the best design and construction practices for your specific location. We also build concrete pools, so if this is on your wish list, we can build the pool during the home build which will be ready for you to enjoy at handover.
Once you have chosen King Homes as your building partner, then a site assessment, including a survey will be required, or ordered on your behalf. Following this will be the design process you're your home, necessary compliance and the delivery of your fixed-price tender.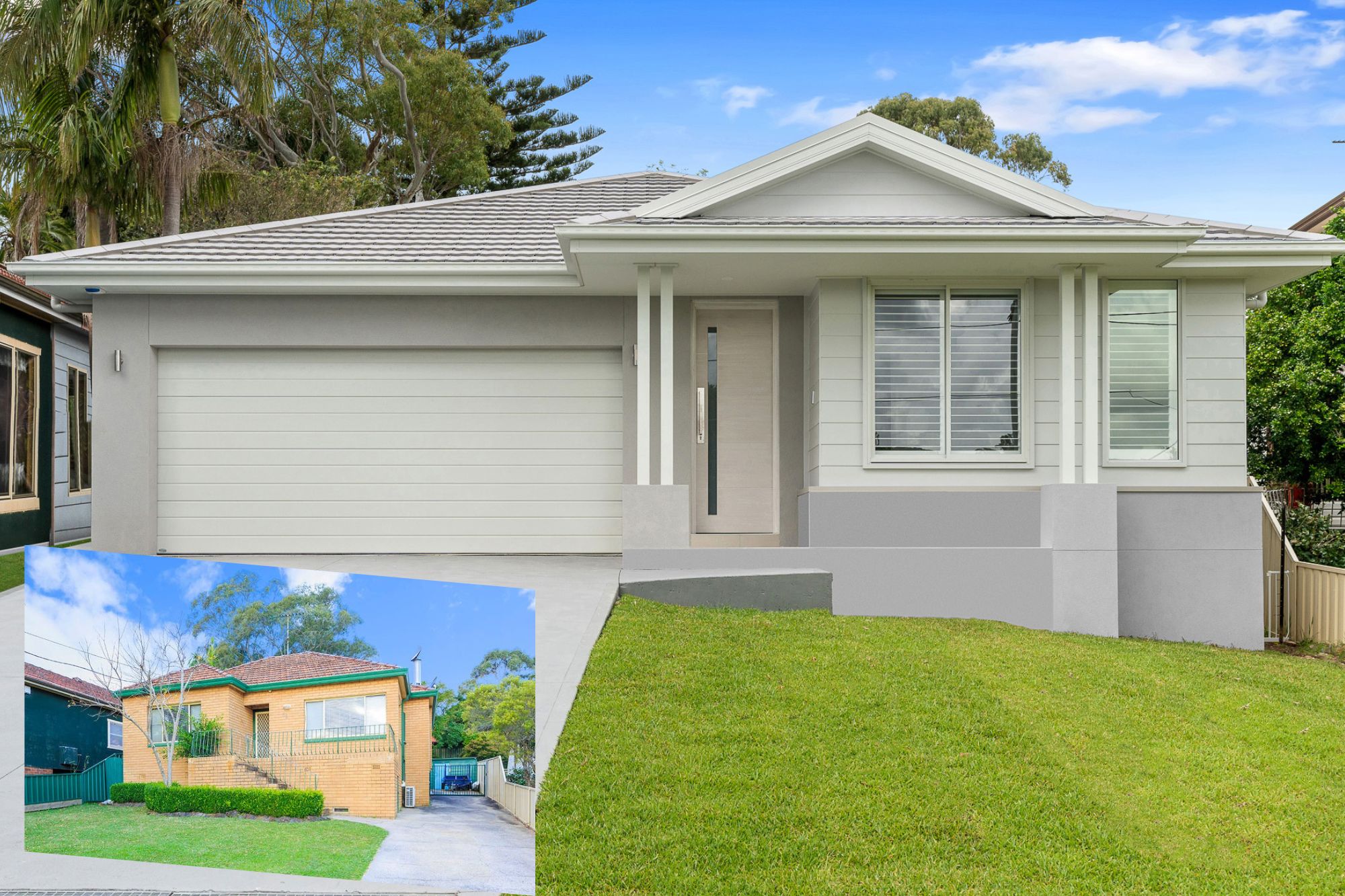 A knockdown rebuild we completed in the Sutherland Shire
Step 4: Obtain the Necessary Approvals
Before embarking on the knockdown rebuild journey, we'll ensure you have all the required approvals in place. From permits to complying with building codes and council approvals, our experienced team will guide you through this complex process, ensuring a smooth and hassle-free experience.
Step 5: Unleash Your Imagination - Design and Customisation
At King Homes NSW, we believe your dream home should reflect your unique style and preferences. Our clients complete their internal selections all under one roof at our very own Studio King Selections Centre. Here, you'll be teamed up with one of our resident interior designers to choose all the materials and finishes for your brand-new home. We only work with Australia's top suppliers, such as Reece, Bunnings, Polytec, Talostone and Smeg, and offer quality materials and finishes for selection.
Step 6: Demolition and Site Preparation
King Homes NSW will recommend our preferred demolition contractor, however if you choose to use your own demolition contractor, King Homes will work with the contractor to achieve a successful demolition and gain a clearance certificate.
Step 7: Witness Your Dream Home Taking Shape - Construction Phase
This is the most exciting part of the journey, where your dream home begins to materialise. Stay connected with your construction supervisor to keep track of progress. Rest assured, we are dedicated to addressing any concerns promptly.
With our experienced team, we are equipped with knowledge to ensure a smooth process, and quick resolutions should anything arise.
Step 8: Quality Control and Inspections
Maintaining superior workmanship is our commitment. We have a large skilled network of trades and our Construction team conduct regular inspections and quality control measures throughout the construction process. To ensure impeccable standards, we also only use materials sourced from Australia's top suppliers.
Step 9: Handover and Cherish Your Dream Home
Upon completion of the construction, we'll conduct a final walkthrough to ensure your complete satisfaction. Once you're delighted with the outcome, we'll hand over the keys to your new dream home. Celebrate this significant milestone and start creating beautiful memories in your dream abode. We also have our own in-house maintenance team to address any maintenance required during the warranty period.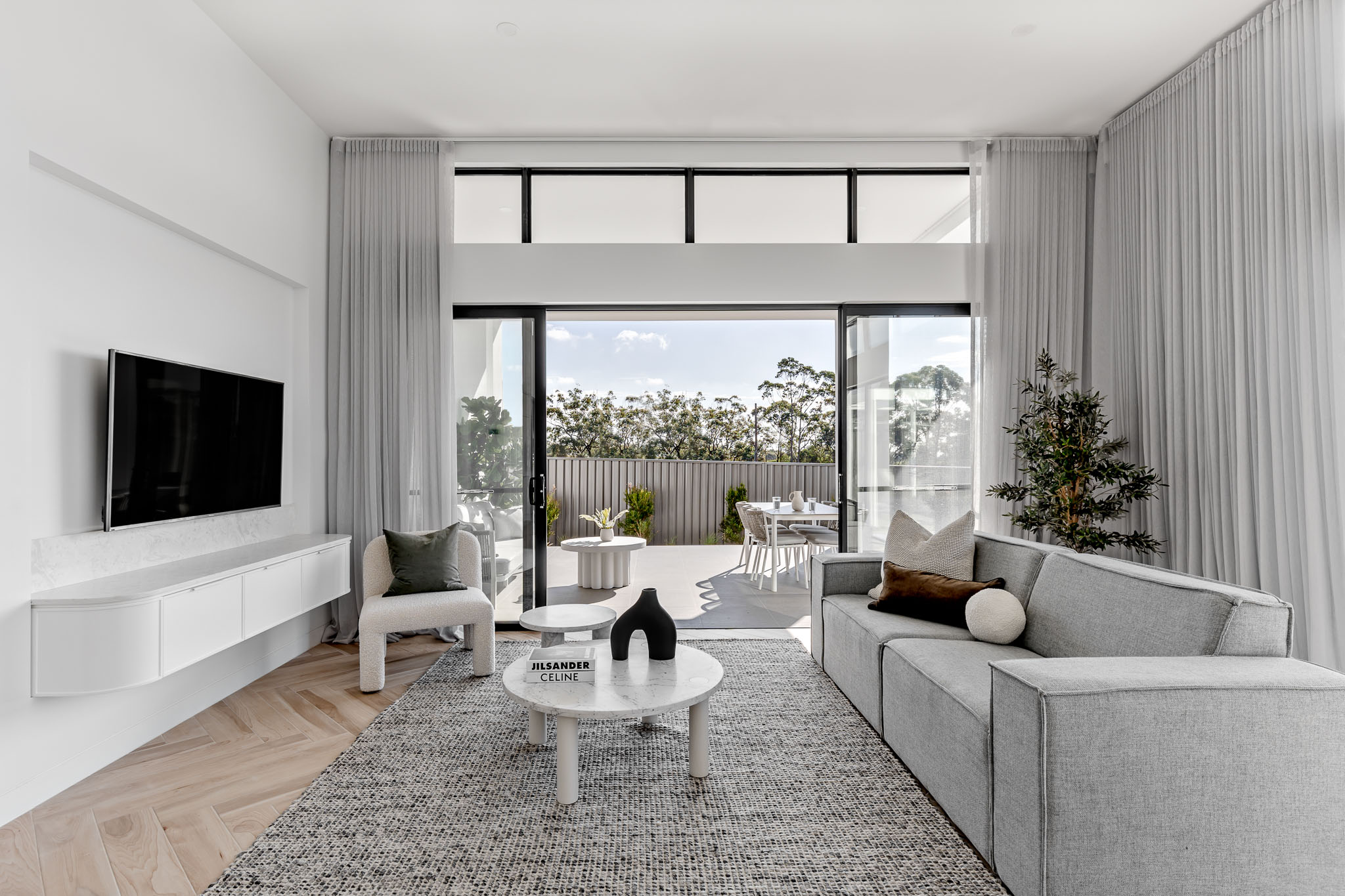 At King Homes NSW, we are experts in knockdown rebuild projects, offering you a seamless path to building your dream home where your heart lies. Contact us today, and let's embark on this exciting journey together!
Visit Our Custom Display Home Today:
We invite you to imagine a new home and visit our custom display home in Barden Ridge. Check out our attention to detail, the thoughtful design, and the inviting ambiance that sets this home apart and works well for knockdown rebuild sites. Our team will be on hand to guide you through the features and answer any questions you may have.