Tips For Choosing The Right Home Floor Plan That Best Matches Your Lifestyle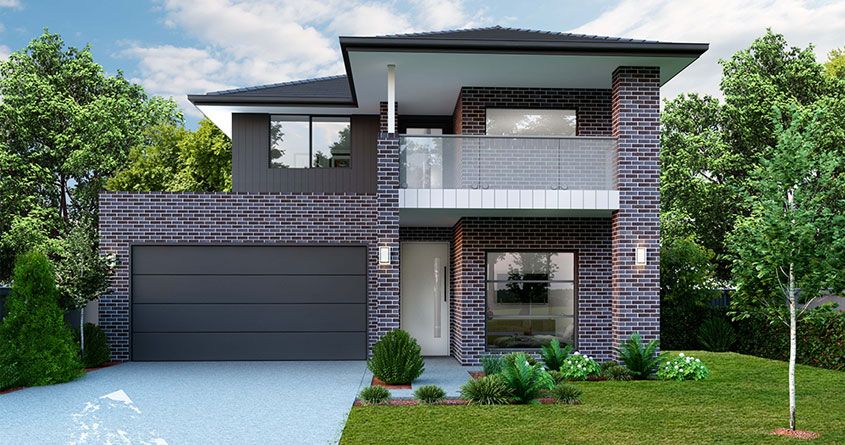 Most people would like a spacious, open floor plan for their home. So how do you make sure your new home fits with your lifestyle? Depending on your lifestyle, you may want to choose a specific floor plan over another.
For example, if you enjoy entertaining guests often, you probably need more space than someone who lives alone or is rarely home. It is essential to take into consideration your most common activities. The perfect floor plan will determine how much space you require for specific areas such as the living room, dining room, bathroom, and kitchen, among others. By thinking about what is most important to you when choosing floor plans, you can ensure that your new home fits your lifestyle.
How to choose the right home floor plan for your lifestyle?
1. Identify your needs and wants
When reviewing floor plans, you must take into consideration your needs and how your family likes to use the home. Many floor plan layouts are available, but each floor plan will be different in design. Please consider the types of rooms that you want to include in your plan, as well as their arrangement. Such as do you prefer the Master Bedroom at the front or back of the home? Do you need an additional bedroom or a separate guest bedroom downstairs? Do you want the kid's bedrooms altogether?
You should also spell out all features that you want to be included within the plan such as study nooks or niches. When you are satisfied with this, it is time to start considering your internal selections.
2. Select a floor plan that matches your lifestyle
Consider the floor plan as a whole rather than its individual parts, areas or rooms. While you can choose a floor plan that has many of the features you want, it might not be a good idea to select such a plan that doesn't have any of what you were hoping to find.
The first step is deciding whether your lifestyle will fit in any floor plans you have made. For instance, if you enjoy entertaining guests and hosting parties frequently, this may need to include extra entertaining space for a designated entertainment area. This could be the inclusion of bi-fold doors from the living room or dining area onto the Alfresco. Do you often have guests stay? You may want a separate guest bedroom with its own Ensuite. Do you like to take a bath and unwind in the evening? You may consider an additional bath in the Master Ensuite. Likewise, you would have to select the plan according to your lifestyle.
3. Make your decisions - single or double storey
Either a single-storey floor plan or a double storey floor plan can potentially provide everything you need depending on your situation and how much space you require to live comfortably. The key factor will be budget and land size. If the budget is tight, a single storey may be the way to go. If your block of land is smaller, then a double storey will allow you to have a larger backyard.
There are many things to look at when comparing single-storey floor plans with double-storey floor plans; some of the most critical factors include physical features like the facade design, flexibility of customised structural changes, privacy, backyard size and storage space while making this decision.
4. Future proof your home
While it's hard to know what the future holds, some floor plans are better suited to accommodate certain things than others. For example, if you're planning on having a larger family or maybe even one day owning a business from home, you may want to consider a floor plan with a couple of extra bedrooms and a bit more living space. Or perhaps a separate area at the front of the home to see clients.
Alternatively, if you're on the other end of the spectrum or know that your floor plan will primarily be used for yourself and maybe one or two others, it's worth looking at something more compact with the added bonus of a guest bedroom if required.
People often choose floor plans based on what they think they want at the current moment, but it's worth considering how your floor plan will suit you in the future.
5. Do not forget the Alfresco
A well-connected Alfresco is essential for any family. However, as it's typically a smaller part of the overall home, so maybe something you easily overlook.
Creating an outdoor space is a great way to add lifestyle value for the larger family if your block size allows it. It's also an excellent opportunity to improve marketability - so consider adding an outdoor kitchen or a designated place for the BBQ. As part of our inclusions, we tile both the Porch and Alfresco which means it's ready to be enjoyed at handover.
Additional Read: How to Design the Perfect Alfresco Space for Your New Home
6. Visit our display home
When you have a good idea of what you're looking for in your floor plan, the next step is to visit a display home, such as our Alara display home at HomeWorld Leppington, to see how your top choices look and feel in person.
Additional Read- Visiting a display home
7. Consider your modifications
As soon as you've had an opportunity to see different types of floor plans, you might discover that a few slight adjustments will take your layout plan from excellent to perfect.
Before making any changes in your planning process, it's a good idea to talk with the home builder who helped you pick out flexible floor plans about any possible changes and costs associated with the modifications you want to make.
Additional Read- How to choose the right house plan for you and your family