9 Potential Hidden Costs You Should Discuss With Your Builder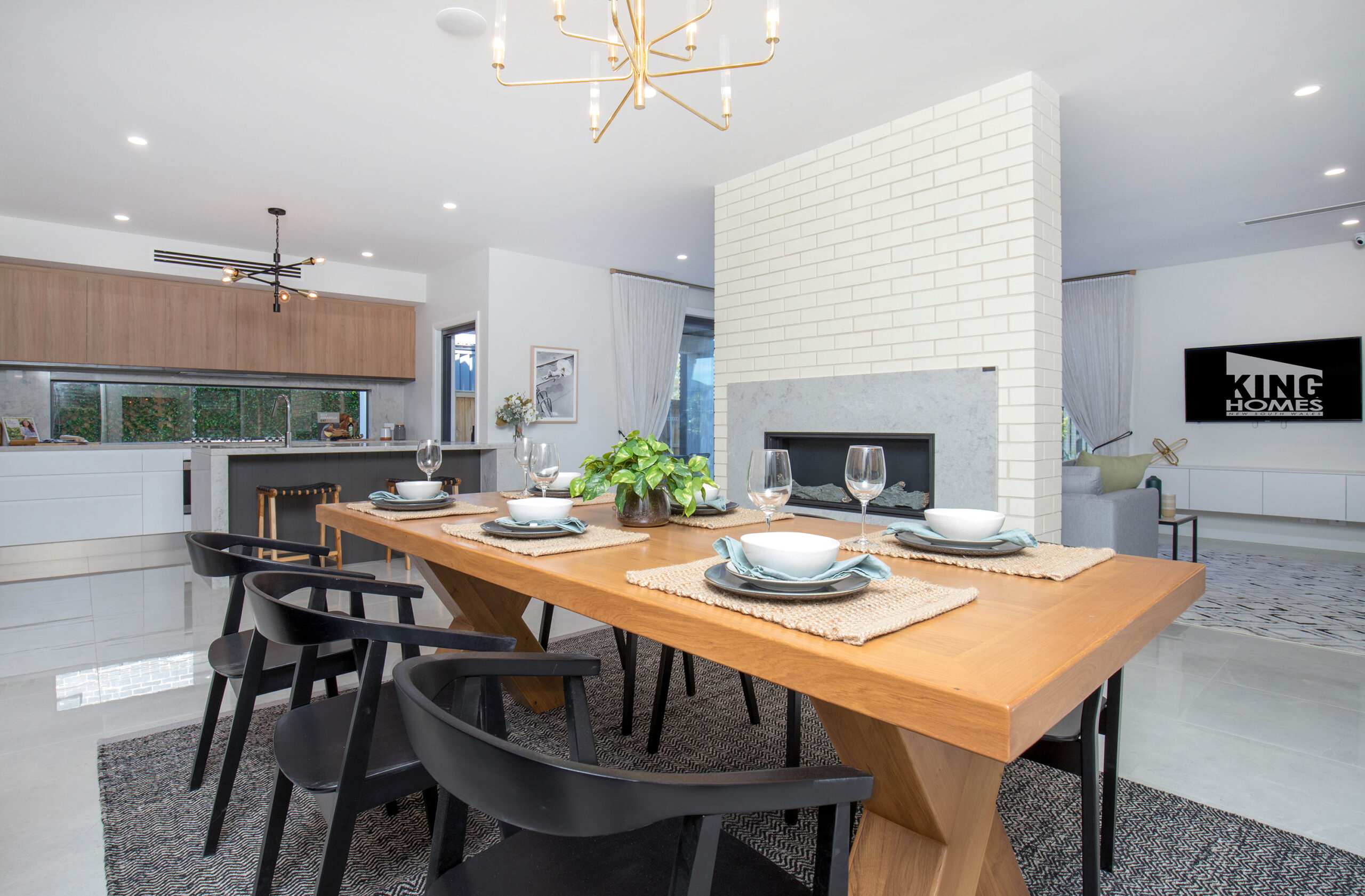 [et_pb_section][et_pb_row][et_pb_column type="4_4"][et_pb_text]When planning a new home build, it's important to know all the potential hidden costs involved. Several things can add up during construction, from incidental fees to unexpected expenses. To ensure you're prepared, discuss these costs with your builder before signing on the dotted line.
By being informed and clearly understanding what you're getting into, you can avoid any unpleasant surprises down the road. So what are some of the potential hidden costs to keep in mind? Let's take a look.
1. Have a realistic budget in mind before you start building a house
Building a custom home is more costly than a standard home. Whereas a standard home design can provide more value for money. Depending on your block of land, you may decide to go either custom or standard. With recent increases to building prices, be sure to have a realistic budget in mind before you start building. If you need more clarification on your budget, it's a good idea to visit a local display home village and chat to several companies before deciding.
2. Site preparation costs to build a new home
Site preparation costs are one of the most significant costs associated with building a new home. The site preparation including excavation cost can vary greatly, depending on the location and size of the lot. In addition, the cost of grading and site work can add up quickly. As a result, it is essential to consider all the factors involved in site preparation before beginning construction. If you have a sloping site, or unfavourable site conditions, its best to outline them early on in your chats to any potential builders to see how this may vary price. A site survey can also be very helpful in understanding your own land conditions.
3. Avoid provisional allowances
It's very easy for a Builder to add in provisional allowances for big-ticket items. For example, the builder may put in an $8k budget for site fees, but it's always a good idea to get these prices FIXED unless the builder is confident that the price will be at most the allowance. Whereas provisional allowances for smaller fit-out items like tapware or appliances are fine.
You can also visit our home design page, King Homes provide perfect home designs for your new home from single and double storey to granny flats within your budget.
4. What about NatHERS or Basix?
NatHERS is a nationwide house energy scheme that is used to assess the thermal performance of the design you propose for your home with parts of the energy efficiency requirements in the Building Code of Australia.
Depending on your State, you would need to discuss with your builder how the home design proposed complies with NatHERS or Basix. Does it comply? Is there anything additional that the home may need to make it compliant? If so – what is the cost?
5. Discuss dirt removal
Building a home is an exciting life stage and often once in a lifetime. So, it's only normal to feel a little nervous or anxious about committing to a builder to bring your new home to life.
One way to reduce all of these emotions is to ensure to get as much fixed pricing as you can in your contract leaving less room for variables. And a huge variable is dirt removal.
Preparing your site for the build requires dirt to be moved – either taken away, moved around, or added in. Either way, that time, machinery, dirt, removal fees, etc all cost time and money. Before you pay any money towards a builder, make sure to discuss dirt removal and their plan to cut the site. Will the site need filling and what would that cost? Will the site need cutting and what would that cost? This could be a substantial unforeseen cost.
6. The cost of landscaping
If you're planning to do any landscaping, be sure to factor in the price of fencing, retaining walls, and the cost of plants and other materials. You'll want to discuss make a list of all the landscaping costs and add this to the build budget so you know exactly what you'll be in for once you commence the project.
7. Design modifications
Homeowners are often surprised to learn that design modifications can be a hidden construction cost. Even small changes, such as relocating a window or door, can add to the project's total cost or may not be possible once you have signed off your plans.
As a result, discussing any potential changes with your builder beforehand is important especially before you sign off your plans and construction commences. This way, you can get an accurate estimate of the costs and avoid any surprises down the road. Sometimes, your builder can offer suggestions to help you save money. So, before you make any changes to your plans, have a conversation with your builder first.
8. What does the price actually include?
One of the hardest things to figure out is home pricing. What is actually included? It can be a maze of information!
Simple things like obscure glass to bathroom windows may not always be included with a Builder but it's one of those things you may not have on the top of your wish list. Does it include floor coverings to your porch and alfresco or will that just be a concrete slab? It says you're getting a chrome tap for the basin but what kind of chrome tap is this?
Before you commit, obtain a full inclusions list from your builder but go through it with them while looking at the floor plan. And while you're doing that, ask what is NOT included to add to your list of potential cost variables. Use this information to then do the same comparison with the other Builders you have short-listed.
Using our home cost estimator, you can easily estimate the cost of your new home based on our standard home designs.
9. How much are those added luxuries costing?
The home which the builder has priced would usually be finished with their standard inclusions. But what about those added luxuries you may be considering? 40mm stone benchtops, matt black tapware, black door handles, wall-hung vanities, floor-to-ceiling tiles in the bathrooms – just to name a few. Get upfront pricing on the items you're considering or at least visit their Selections Centre to view the materials & supplies in person.
Additional Read: Questions to consider before selecting a Builder
About King Homes NSW
King Homes – a custom home builder in Leppington, NSW builds quality homes all across Sydney and surrounds. King Homes prides itself on maximizing the value we deliver to our clients. This commitment is at the heart of our business and our team. We will support you through the entire build process, every step of the way, with complete transparency to ensure you love your brand-new home. Experience the King Homes difference.[/et_pb_text][/et_pb_column][/et_pb_row][/et_pb_section]