How to design the Alfresco and outdoors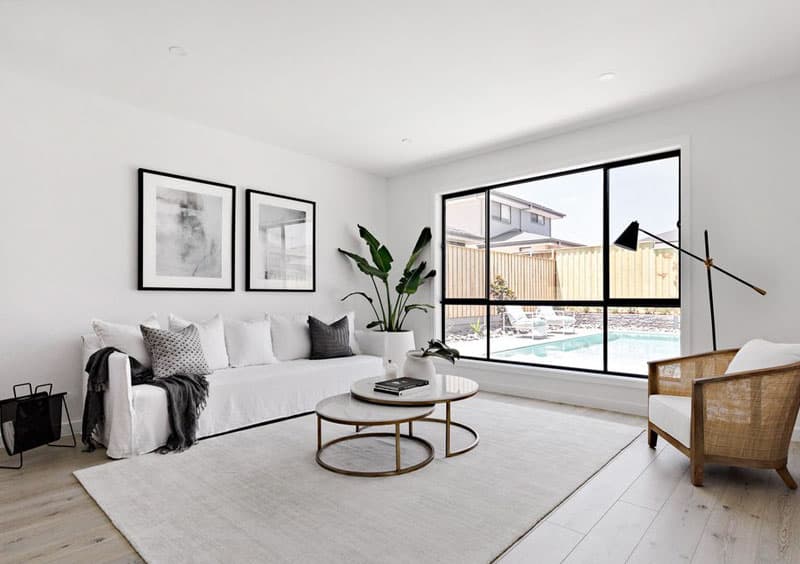 When the weather is nice, there's nothing better than spending time outdoors. Whether you're entertaining guests or just enjoying a quiet moment alone, your outdoor space should be an extension of your home that reflects your style.
A few key elements need to be considered when designing an outdoor room. First, you need to think about how the space will be used. Will it be a place to entertain guests or a quiet retreat for reading and relaxing? Once you know how the area will be used, you can think about furniture, décor, and other elements that will make it perfect for its purpose.
Here are a few tips for designing the perfect outdoor room:
THINK LIKE AN ARCHITECT -
When you're planning your outdoor room, think about the flow of the space and how people will move through it. You want a clear path from one area to another, so people can quickly move around. Having it close to the main open plan living is always a good idea.
STYLE THE SPACE-
After you've planned the function of your outdoor room, it's time to start thinking about style. What kind of look are you going for? Rustic? Modern? Minimalist? Once you have a general idea, you can pull together the pieces to make it happen.
CHOOSE COMFORTABLE FURNITURE -
Outdoor furniture should be comfortable and inviting. Look for pieces that you would want to spend time in, whether entertaining guests or relaxing on your own. Consider a lounge set with weatherproof cushions or a dining table as a place to share a meal.
ADD PLENTY OF LIGHTING -
Lighting is essential for any space, but it's necessary for an outdoor room. You'll want to be able to see at night and have enough light to set the mood. String lights are an excellent option for adding ambience to an outdoor space. This includes adequate lighting under the alfresco and any flood lights to the side of the home.
INSTALL A FIREPLACE OR FIRE PIT -
A fireplace or fire pit is a great way to extend the use of your outdoor room into the cooler months. It's also a cozy spot to gather around with family and friends. It's definitely a luxury addition that will wow your guests.
ADD GREENERY -
Adding greenery to your alfresco will help create a feeling of relaxation and can even help to improve air quality. Choose plants that are easy to care for and thrive in your space like a large fiddle leaf or elephant's ears.
GO MONOCHROME -
One way to make your outdoor room feel chic and coordinated is to stick to a monochromatic colour scheme. This doesn't mean that everything has to be the same colour, but it should all work together to create a cohesive look. Think about concrete look tiles, wood tones for the cabinetry or black accent features.
MAKE IT YOUR OWN -
Ultimately, the best way to design the perfect outdoor room is to make it your own. Put your spin on things, and don't be afraid to experiment. Have fun.
Additional Read - What to expect hiring a custom home builder for your custom home